Our primary guiding principles, as laid out by Ayurveda,
"Swasthasya swasthya rakshanam" – To prolong life and promote perfect health
​ "Aturasya vikar prashamanamcha" – To completely eradicate the disease and dysfunction of the body.
The Essence of Ayurveda, provides traditional Ayurvedic de-stress and de-toxification therapies, in a luxurious and hygienic environment, closer to home. We strive to provide you with all natural Ayurvedic treatments in a sumptuous and serene environment, giving you the option for staying healthy even in your crazy and stressed out work life.
We will help recharge your batteries, the natural way!​​
Our Facility

​
Conveniently located in the heart of Trivandrum city, we are within a Kilometer radius of major star hotels like Taj Vivanta, SP Grand Days, Keys, Fortune South Park and many others. We have ample parking space too!

​

Our Doctor
Dr. Seema Ranjit BSc, BAMS, our primary physician, has a decade of experience on traditional Kerala Panchkarma.

She has managed Ayurvedic centers for Sanjeevani Ayurvedic Hospital & Research Center, Trivandrum, Santigram Ayurveda (New Delhi) and Santigram Long Island, USA.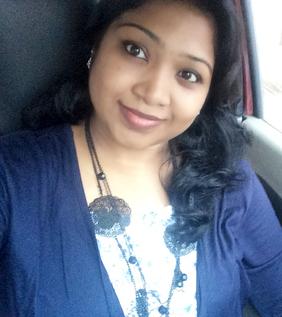 She currently runs two in-patient Ayruvedic clinics at Rolland's hospital and Air Force Station Trivandrum, in collaboration with Sanjeevani Hospital, providing the full range of Ayurvedic treatments.
Our Staff
We have talented bunch of certified and experienced Ayurvedic massage therapists with experience in providing massages at star hotels and resorts in Kerala and outside.

We also have experienced ayurvedic doctors who provide personalized yoga sessions and diet recommendations.